Supervising
Interested in doing a PhD in transportation/machine learning/data science at UTS (University of Technology Sydney) and need a supervisor?
The UTS PhD scholarship round for Spring (Nov) 2020 or Autumn (Feb) 2021 are now open.
Details for applications can be found on the
Scholarship Program website
.
Deadline for international students in NSW: 30/06/2020.
Deadline for domestic students in NSW: 31/05/2020. If outside fo these dates please get in touch.
Current PhD toppics that I am recruiting for are the following:
"[Funded] Artificial Intelligence for Multi-Modal Traffic Management"
Topic
Managing traffic represent a true challenge for all traffic centres around the world, especially under an ever growing urban population living in cities. The increased traffic congestion is linked to an increased data availability from transport modes in the city, whether is regular or public transport, shared or on-demand services, electric scooters, etc. This PhD project aims to study and apply various Artificial Intelligence algorithms and build a smart modelling framework that would help manage traffic across all available modes in a city, under both regular and disrupted traffic conditions (incidents/public events/travel restrictions due to pandemics, etc.). This implies a combination of multidisciplinary research from computer science and transport modelling. The first part of the PhD will focus on conducting an intensive state-of-art on the usage of AI techniques for managing transport across the globe, followed by the construction of a modelling framework on a real-city study. This will be alimented by the best performing machine and deep learning models to predict traffic congestion and travel patterns across all travel modes in advance. While recurrent traffic modelling back-up by AI can provide good insights on traffic patterns, incidents/public events or temporary travel restrictions are stochastic events which have unique features changing dynamically in time. The second part of this project will aim at extending the modelling framework for early anomaly detection across all transport modes which can help to release early traffic alarms to operators for taking action. The last part of the PhD will consist in consolidating results and writing up the PhD thesis. Some examples of previous works on this topic can be found in [1]-[5].
Funding
The PhD student will be located within the Future Mobility Lab at UTS (www.fmlab.org) under the supervision of Dr. Simona Mihaita. This work is funded under the ARC Linkage Project LP180100114, a joint collaboration between UTS, Data61, Swinburne University of Technology and 2 major universities in Singapore: NUS (National University of Singapore) and NTU (National technology University of Singapore). Regular meet-ups and workshops will be organising for presenting new findings and learn from new techniques applied both in Australia and Singapore. Domestic students are highly encouraged to apply – deadline 30th of May for Enrollment in Spring 2020. Deadline for international students: 30th of June 2020 for enrolment in Autumn 2021.
The candidate
Interested candidates must have solid background knowledge in computer science – machine and deep learning/data science and desirably transport modelling. Experience with handling large and complex data sets and strong PyThon programming skills are a big plus. We are looking for a candidate with a master by research qualification and demonstrated research capabilities (preferably through publications). Candidates with publications in major conferences/journals will be prioritised. The position will be open until the ideal candidate is identified.
For more details, please contact:
adriana-simona.mihaita@uts.edu.au
References
Mihaita, A.S., Li Haowen, He Zongyang, Rizoiu Marian-Andrei, "Motorway Traffic Flow Prediction using Advanced Deep Learning", IEEE Intelligent Transport Systems Conference, Auckland, New Zealand, 27-30 October 2019.
Mihaita, A.S., Liu, Z., Cai, C., Rizoiu, M.A "Arterial incident duration prediction using a bi-level framework of extreme gradient-tree boosting", ITS World Congress 2019, Singapore, 21-25 Oct 2019, Preprint link.
Mao, T., Mihaita, A.S., Cai, C., "Traffic Signal Control Optimisation under Severe Incident Conditions using Genetic Algorithm", ITS World Congress 2019, Singapore, 21-25 Oct 2019, Preprint link.
Shaffiei, S. Mihaita, A.S., Cai, C., "Demand Estimation and Prediction for Short-term Traffic Forecasting in Existence of Non-recurrent Incidents", ITS World Congress 2019, Singapore, 21-25 Oct 2019, Preprint link.
Wen Tao, Mihaita A.S., Nguyen Hoang, Cai Chen, "Integrated Incident decision support using traffic simulation and data-driven models". Transportation Research Board 97th Annual Meeting (TRB 2018), Washington D.C., January 7-11, 2018, H5=48. Preprint link.
Other PhD topics available
[UTS Competition] Traffic control for connected and autonomous vehicles in mixed traffic environments.
[UTS Competition] Data Analytics for Smart Public Transports. In so-supervision with Dr. Yuming Ou, Senior Lecturer, FM-lab.
[UTS Competition] Multimodal traffic operations and control strategies of semi-connected traffic network. In so-supervision with Dr. Seungheyeon Lee, Lecturer, FM-lab.
Tutoring
Nov. 2017 – Feb. 2018: Tutor of Zheyuan(David) Liu, "Taste of Research" summer student in Data61 who worked on "Traffic Simulation for Congestion Management in Sydney".
Nov. 2016 – Feb. 2017: Tutor of 2 summer students in Data61, "Taste of Research" program:
Phoebe Ho from University of NSW: "Dynamic Traffic Assignment Simulation for Pyrmont".
Chengkun Zhang from University of Sydney: "Building a web-based visualization platform for Connected-Vehicles monitoring."
Feb. 2015 – Jun. 2015: Tutor of Mirian Benavides, Master Research Student, University of Lorraine, France, working on integrating mesoscopic traffic simulation models with air pollution estimation methods in an eco-neighbourhood.
2012/2015: Tutor of 2 teams of 5 students/year working on 3D traffic simulation of Nancy Grand Coeur eco-neighbourhood and various international projects in collaboration with Polytechnic School of Montreal, Canada.
Teaching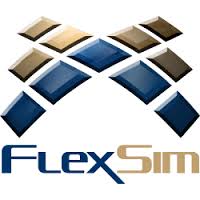 Flux Simulation (FlexSim)
After the encouraging results we have obtained with FlexSim , starting November 2013 I have taken the charge for the lecture of flux simulation in FlexSim. In 2012 we experienced the practical work using Arena from Rockwell Simulation.
The students are introduced in the world of 3D simulation, by building industrial production lines, optimizing available resources for the production process, determining the optimal functioning time, building test scenarios and variate appropriate parameters.
The students were evaluated during each practical work and the final exam.
The students were in their first year of studies (1AI) at ENSGSI.

Discrete Event Systems Control
During this lecture the student will gather fundamental knowledge about : the sequential logic, finite state automata, Petri nets, Statecharts and Grafcet.
I assured practical and theoretical information through simulations for Petri nets, Grafcet.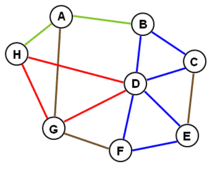 Graph Theory (Scilab)
This lecture is given by Didier Maquin, and concerns optimization methods of production chains, passing through the Simplexe Method, linear programming and graph theory.
I assured the practical works by teaching the students how to model and represent using Scilab a network of real-life production units, which would allow them to find the optimal path of the supply chain.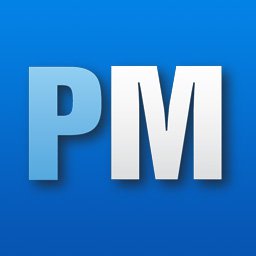 International Project Management
This lecture is held by Davy Monticolo from ENSGSI, in collaboration with Mario Bourgault from "Ecole Polytechnique " Montreal Canada.
The French students have to work in collaboration with the Canadian students on a case study, using a special platform which is specifically built for supporting the project management techniques: business plan, establishing the budget and the sale price of the products, estimating the time delay using the Gantt planing tool, building and validating the execution tasks, readjusting the project after certain incidents which occur.
I took part in the conception of the lecture, the coaching of the students during the events that occur, as well as the evaluation plan. The lecture offers a great opportunity for students to experiment the real-life project management, and to learn how to adapt and colaborate with foreign countries involved in the project.
For the full list of detailed lectures, please download the extended summary of my teaching experience.